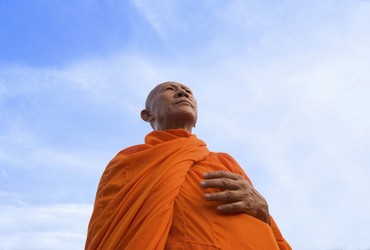 BE WANT YOU WANT TO BE
Thailand is predominantly Buddhist, but Koh Lanta has an interesting mix of Buddhists, Muslims, Christians and Animists.
While Buddhism is the national religion of Thailand, there is total religious freedom and all major religions are protected by the Thai constitution. 
However, respecting religious customs on Koh Lanta will make the locals more receptive to you, and your visit to Thailand more pleasurable.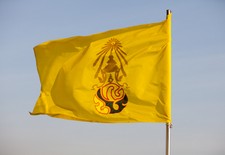 HIS MAJESTY KING OF THAILAND
Thai people love and revere His Majesty King Bhumibol Adulyadej. He has reigned as King since 1946, making him the world's longest reigning monarch. He is also one of the main defender of the Buddhist faith in Thailand.
Bhumibol Adulyadej means "Strength of the Land' and is referred to as King Rama IX in English. Thais refer to him as Nai Luang or Phra Chao Yu Hua, meaning "the King" or "Lord Upon our Heads". He is also a painter, musician, photographer and author.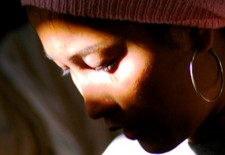 RESPECTING THAI CULTURE
Given the various religions that inhabit Koh Lanta, there are many ways of behaving that may be normal in your native home but will be frowned upon in Thailand. Here are our Top Ten ways to be respectful of 'Thais:
1. Never insult the Thai monarchy, religion or the country in any way. This is a strict rule that is enforced by law, and breaking this law can result in deportation or even imprisonment.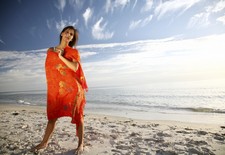 2. Dress conservatively when you leave your resort. Thai Buddhists and Thai Muslims alike are sensitive to how visitors dress, especially women. So when you're on the beach please don't go nude, and when you are touring the island, cover yourself as much as possible. A sarong is always handy for covering yourself when you leave the beach.
3. Remove your shoes when you enter a home or a business. If you're lucky enough to be invited to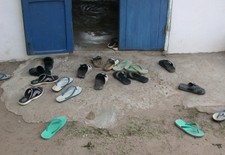 a Thai home, politely remove your shoes before you enter their home. At local businesses look at the entrance to the shop: if there are shoes piled up outside the door, take note and follow their lead.
4. Don't point your feet at people, show the sole of your feet, step over other people's feet, step over food, or kick things away with your feet. The feet are the lowest part of the body, so it's disrespectful to direct them at other people or other things.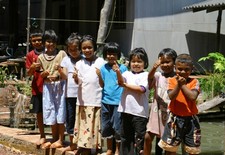 5. Don't touch Thais on the head. As the uppermost part of the body, the head is the most respected body part. Similarly, as a sign of respect, if you are sitting in a group, you should try to sit lower than others who are old than you.
6. If people are standing talking in a group, or sitting in a circle, don't walk through the middle of them. Simply walk around them, or, if you have to cut through the centre, gently lower your head as you pass to show respect.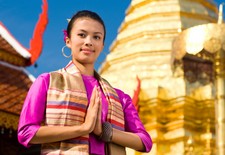 7. Learn how to wai (put your hands together under your chine, and gently bow). When you are greeted by Thais, especially if they are younger than you, they will always wai you. If you are older than them, it is polite (but not required) to wai them back, except you can hold your hands close to your chest instead of, as they do, close to their chin. If they are older than you, you should really wai them first, close to your chin. You will always get a huge Thai smile in return.
8. Say thank-you. For women, it's "Kop oon kaa." For men, it's "Kop oon kup." Again, you will always get a smile in return.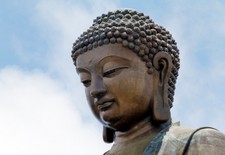 9. Dress modestly when entering any temple or building housing a Buddha image. In this case, you should wear long pants and a long-sleeved shirt. Do not touch Buddha images as they are sacred. If you are sitting on the floor, sit sideways with your feet pointing behind you.
10. Women must never touch monks. If a lady wants to hand something to a monk, the correct procedure is to put it down within reach, and not to hand it to them directly.