It's easy to get to Ko Lanta – the island is accessible by private minivan transfer, public minivan service and ferry. Choose which option suits you best.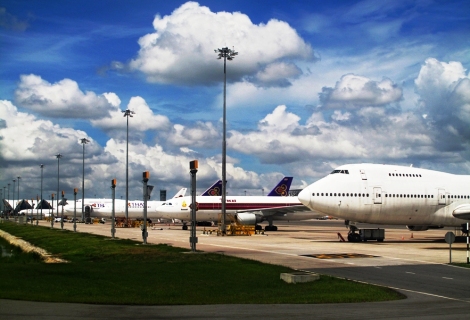 Ko Lanta is located in Krabi province in the south of Thailand. There is no airport on the island itself – the nearest airport is Krabi Airport. There are connections from Phuket Airport and Trang Airport too, although the travel times will be considerably longer.
To compare flight prices and times, check 12Go – this site finds the cheapest flights between multiple airlines on your chosen dates.
Option 1: Private Minivan Transfer – Ideal For Families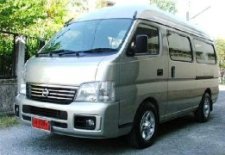 The Private Minivan Transfer is your own air-conditioned minivan from Krabi Airport to Ko Lanta. The minivan is only for you, your friends and family.
You can also use follow these links to see availability and pricing for Krabi Airport to Koh Lanta taxis on your desired travelling dates:
Option 2: Public Minivan To Ko Lanta
Public Minivans to Ko Lanta are available at Krabi Airport. The minivan waits until it has enough individual passengers to fill the van before departing. If you are travelling with large luggage or children, the public minivan is not recommended – it can be very cramped and hot. The public minivan uses the car ferry and bridge to get to Ko Lanta, and then drops guests off at each hotel, which can be a long process if your hotel is in the south of Ko Lanta.
You can book a ticket in advance for the public minivan to Ko Lanta:
Ko Lanta Holiday Essentials
Option 3: Ferry to Ko Lanta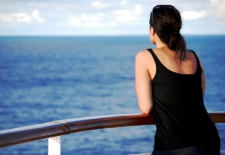 There are numerous daily ferries to Ko Lanta. This can a fun journey crossing Phang Nga Bay typically taking several hours. Be advised: Thai ferries run on "Thai time" – punctuality is not their strong point.
The most popular ferry routes are:
There are numerous other ferries running to Ko Lanta from other destinations in Thailand: see this comprehensive ferry list.
Option 4: Bus From Bangkok To Ko Lanta
You can also get a bus from Bangkok to Koh Lanta – see times and prices on 12Go, where you can also book your ticket online. It's a combination bus and ferry ticket. The journey is typically overnight and takes 12 to 15 hours.
Reserve Your Ko Lanta Hotel
Before you book your transfer, you'll need to know which hotel you're staying at. See Where To Stay On Ko Lanta if you need ideas about accommodation.
Option 5: Rent A Car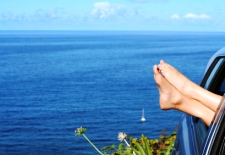 If you feel confident about driving on Thailand's roads you can book a car online to be waiting for pickup at Krabi Airport. See Ko Lanta Car Hire for more details.
Don't forget you will need to have a valid International Driver's License to drive in Thailand – you'll to apply for that in your home country before you arrive in Thailand. Contact your local motoring association for more details.
What Happened To The Express Speedboat Transfer to Ko Lanta?
Before the Covid-19 pandemic it was possible to get an Express Transfer to Ko Lanta which combined a minivan transfer and speedboat ride to the island. Unfortunately the operator has gone out of business and no other company currently offers the service.