Widely regarded as one of the best beaches in Thailand, Kantiang Bay has an upmarket, uncrowded, peaceful feel.
Kantiang Bay's impressive crescent of white sand has won it many accolades over the years as one of Thailand's best beaches.
However, the bay still feels like a special place that hasn't been swamped by tourism. This is thanks in part due to its location hidden away in the far south of Ko Lanta.
Kantiang Bay is the home of Ko Lanta's opulent Pimalai resort, which has stunning one and two bedroom villas overlooking the bay as well as standard rooms in the hotel complex itself. Pimalai is considered one of Thailand's grandest hotels but be warned – luxury at this level doesn't come cheap.
Ko Lanta Holiday Essentials
Kantiang Bay Hotels – Our Top 10 Picks
There are several more affordable options for places to stay on Kantiang Bay besides Pimalai – see our recommendations below. You can browse all Kantiang Bay accommodation at Booking.com
Luxury
Mid-Range
Budget
Kantiang Bay Villas For Rent
Besides Pimalai's villas, there are several other villas around Kantiang Bay too
Places To Eat In Kantiang Bay – Our Top 10 Picks
While Kantiang Bay has an upmarket feel, there is a good range of places to eat from sophisticated resort restaurants to cheap and tasty traditional Thai food in humble surrounds.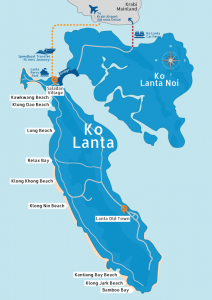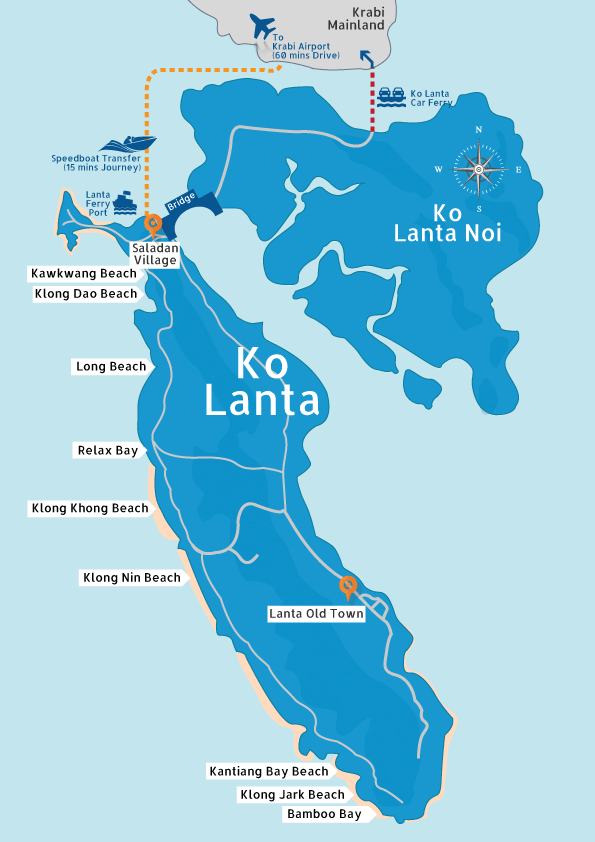 Where Is Kantiang Bay Located On Ko Lanta?
Kantiang Bay is located in the far south of Ko Lanta, about 45 minutes drive from the main port of Saladan Village, where most visitors arrive on Ko Lanta.